Hello ski friends!
Welcome in my personal homepage. My name is Roland and I am ski instructor and ski trainer qualified in Degree in Exercise and Sport Science and Personal Trainer.
I have born on 28.05.1973 in Bressanone (BZ) and live in Selva di Val Gardena.
My first attempted approach to the ski experience was with two and a half years in front of our house. The passion for skiing arised in the following years more and more with the participing to the first ski courses, the approach to the competitive ski sport, the passing through the diverse catergories of the Ski Club Gardena for reaching finally the South Tyrolean district committee at the age of 15 years. Later I abandoned the competition sport due several injuries and was qualified as ski instructor. At the same time I continued the university education with cerificate in science of motion activity. The passion for skiing was already present and for training the children and adolescents of the Ski Club Gardena I also gained the qualification of ski trainer. For upgrading my teacher qualification I attended a course of Personal Trainer ISSA and Specialist in Sports Conditioning, too.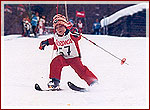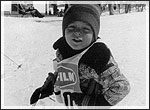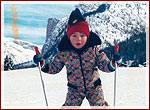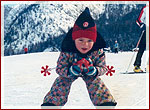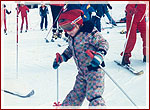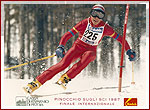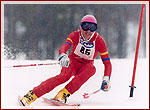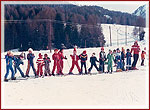 The world of Ski Alpin

Skiing is an exciting and fascinating skilled sport. Sliding down on a snowy slope and wedeling as you like is a heady feeling and a unique sensation made by exciting impulsive moments. Spending time in this fantastic mountain scenery of the Dolomites and moving free on the ski passing through the ski areas on snowy and well prepared runs is not for everyone.
Since years I worked in the Ski School of Selva (Ski & Board School Selva Gardena), where I regularly give ski courses and private lessons for children and adults. I trained diverse youth sport groups of the Ski Club Gardena realizing good results on the National level.
I would like to transmit my knowledge and my experience to you and to the most ambitious guests serching for the top news of the carving technique and ready to learn the ski competition sport. Come to be well advised and we will steep together into the adventure ski day of this famous and extended Superski Dolomiti ski area. Please ask for the availability of private lessons: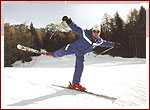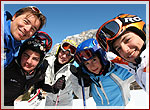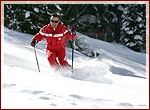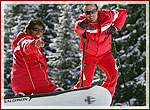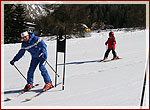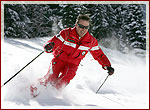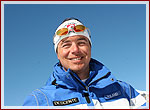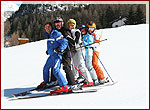 In search of the athletic top form
It is very important to do some sports for relaxing, for losing weight, for reaching a better physical condition and feeling more comfortable. In the sporting field the athletic preparation is fundamental to gain the own goals.
The physical preparation requires a fitted programme and a training system adeguated to the preferred kind of sport. It's important to have objectives!!
For me the last years were a collection of experiences as preparation trainer for the ski sport and other kinds of sports while accompanying athletes still skiing in the Italian National team.
Please contact me for good advice or for a personal training programme.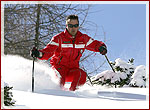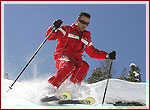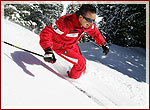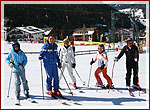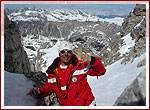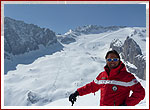 Visit my Bed & Breakfast >>